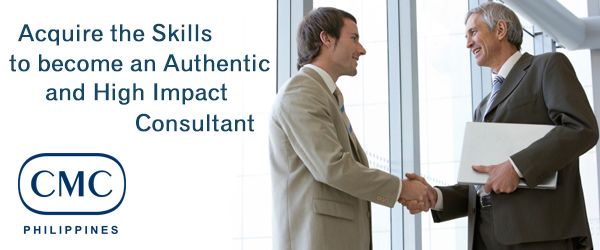 Do you have the skills that could match the global standards? Are you interested to know how to be one of the top practitioners? If so, then this event is for you!
The Institute of Certified Management Consultant Philippines (ICMC) will conduct an interactive two-day program on June 18 and 19, 2014 at Crowne Plaza Galleria Ortigas, Pasig City.
The program, titled Certified Management Consultant Program, encourages all professionals to attend; especially those who wish to understand and develop their professional consultancy skills.
More specifically, the program aims to invite Management Consultants, CEOs/Directors/CFOs, Financial Controllers and Accountants, Strategic Planners, General and Business Unit Managers, Project Managers/Risk Analysts, Management Trainers, Corporate Finance Officers, Private Equity Officers, Engineers and Systems Managers Economist, Corporate Advisor's and other experienced practitioners in different parts of the country.
Since the program is a two-day interactive process, it will help the attendees in acquiring and developing skills that will be useful in all areas of Management Consulting profession around the globe. The event will also help the participants become a more qualified practitioner and provide potential clients the assurance that they adhere to global practice standards.
Interested participants may contact CMC through (632) 494 1322 and info@cmcphilippines.org or visitwww.cmcphilippines.org for more details.