By: Nerissa Mendoza, CMC®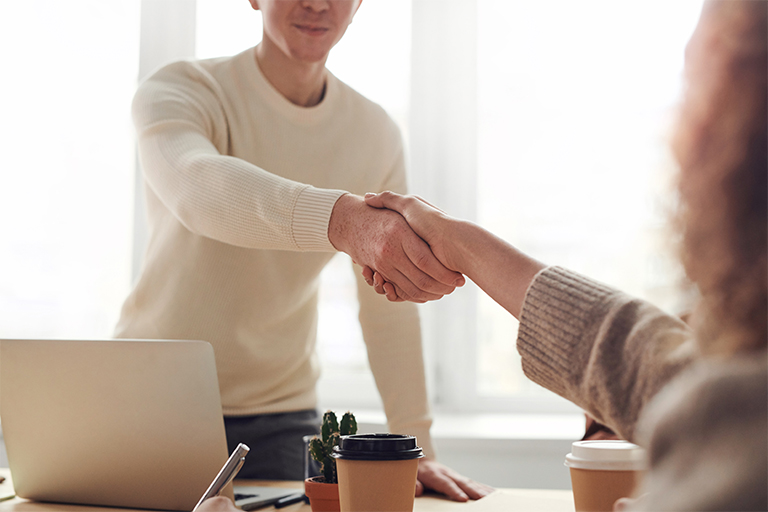 Many practitioners believe that consulting is either feast or famine. Whichever side of the coin a practicing consultant is right now could be an offshoot of his agile or tepid business strategy.
Sagging  national and global economies  drawing from the crisis brought by the unseen enemy  lurking around since quarter one of 2020 have punctured lives and livelihoods. All forms of organizational and business activities including individual pursuits be they in agriculture, trade, service, manufacturing, exports, education among others, have been experiencing varying forms of pressures that take the form of  dampened sales activities, uncertainties and  inevitable business closures.
In a drive to keep on or to survive, many organizations, business owners including professional service providers are visualizing and testing various schemes  to transition to the so called new normal with some preferring to call it the new abnormal.
A commonly understood approach consultants can present to the decision table of potential and current clients is repositioning. In the midsts of business and activity uncertainties clients would expect from their consultants what they can appreciate as bird on hand solutions. More specifically, they look to having  convincing answers to the following:
How to recover lost or reduced revenues and liquidity positions.
How customers or clients' are to be motivated to continue healthy and robust dealings with them.
How to transition processes and systems that were working well before the environment of restrictions became a norm.
How the fear stricken workforce of the business can be motivated to align given the challenged company predicament
Fundamental repositioning moves a consultant can propose to clients in response to the above:
The principle behind Pareto law, or the 80/20 rule of the significant few can be invoked. While understood in business, this may not be getting sufficient attention by decision makers.  Briefly it could be that  20% of customers of a business is contributing as much as 80% to total revenues. This correlation can be extended to contribution to liquidity. What about the 80% of customers contributing no more than or around 20% of total revenues and to liquidity? With the consultant's assistance, evaluate whether such unnoticed/ smaller entities are  still nimble and robust in their operations. The objective is to enlarge the 20% contributing to 80% revenues and liquidity. This approach can be more fulfilling as it saves time, effort and other resources being devoted to revenue generation and staying liquid. This fundamental step can lead to palpable next steps a client can pursue.
Customers motivation – Clients being serviced by the consultants can be filtered into commercial and social premised on set operating philosophy. The commercial clients can be those categorized in the Pareto law of the significant few and the some of the promising ones in the flip side of the  80/20 equation. It must be noted pro bono help and support in the nature of deferred payments, lowered interest, etc, have  become a norm given the prevailing economic woes. Social responsibility has come across as equal  to commercial and profit focused pursuits.  Consultants add value to their clients if they function as research or intelligence arms for their clients to scout for providers of this type of altruistic efforts. It may not carry any  cost to the consultant or to the client.
Process refinements – Business processes be they focused on finance, marketing and sales and operations could have become unresponsive in an environment while  transitioning to automation, to the clouds and other paper less and reduced human interventions in a transaction cycle. On line transactions went into high gear in the last 8 to 9 months. Consultants  by their appreciation of clients processes can provide the criteria ( common of which are basic and added cost, evident /pleased users, system user friendliness, licensed users,  period of free technical support and items not clearly articulated in the proposed service level agreements ) to help the client gauge the suitability of various automated systems. Aside from setting evaluation criteria the consultant can  support shortlisting of those that merit consideration by the client  including  demonstration and free timed use to actually test the  systems.
Managing human capital – With  organizational concerns hinged to  health and viability, the company's most valuable assets, its people  are in fear of catching C19, of being missed having been being forced  or mandated work at home, having pays cuts to and to be declared redundant as an initial step to being released from regular work. Consultants can  provide team coaching interventions in revisiting and focusing on what were planned before the activity stalling pandemic, making adjustments if necessary. This will convey to leaders and his team within their functions and across the company, the hurdle is something they can go over  together referenced to set or readjusted goals. It is not unusual to reap success out of defining moments. Under a coaching atmosphere ideas never run dry coupled with  committed actions.
* * *
On Nery Mendoza'credentials.
She is Certified Management Consultant and is a practicing Business Adviser, Executive, Career and Community Coach. She has facilitated 20 Comprehensive Consulting Courses for CMC Philippines. She carries no less than  35 years management consulting experience in the banking, insurance and other financial services sector, in the health and pharmaceutical sector, in government, development funding organizations, civil society organizations and  not for profit organizations, in the telecommunications, energy, utilities, shipping and transport sector and in the  consumer and industrial products manufacturing and distribution sector, in educational institutions, membership associations,  food service and the hospitality sector.  Her coaching practice is focused on Executives, Career Professionals and Entrepreneurs.  She can also coach consultants who are starting a practice and those seeking to be certified but still short of the requisite experience. She is also a Certified Management Accountant, a Certified Executive Coach, a Certified Specialist in Risk and Controls Self Assessment and Certified in Total Rewards at  Professional level. She can be reached at nerissa.mendoza@outlook.com